Push plate pads for more comfort options
The reason why a DTR is not made from soft materials such as silicone is for durability. I didn't want my restoring device to slowly break down overtime due to weaker materials.
So how can we keep this durable function and add some comfort at the same time. Simple, by using a silicone toe protector or a cosmetic round over a push plate we can have the best of both worlds.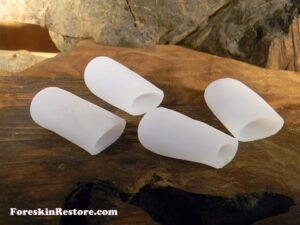 Silicone toe protectors can be purchased online or in a drug store. Normally the regular toe size is used and not the larger big toe size.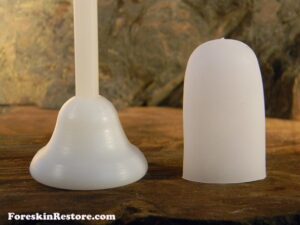 Here is what it looks like next to a DTR push plate.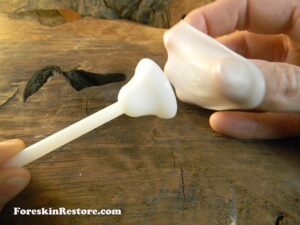 They are extremely flexible and are easy to attache, remove and clean.
I just expand the toe protector and push the push plate into the silicone.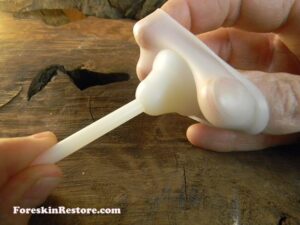 This idea was brought to my attention awhile back from other DTR users looking for a way to add some comfort to a push plate.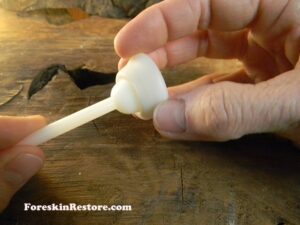 After the pad snaps in place it can be adjust so that it fits perfectly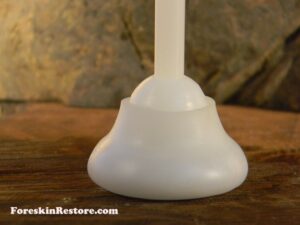 I am very impressed at how well this idea works.
The silicone does not slip off as it provides a nice layer of softness to the push plate.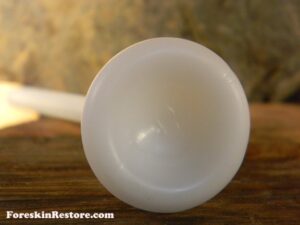 You may want to rub a little lubricate or oil on the silicone so that it slides against the inner skin easier when installing the DTR.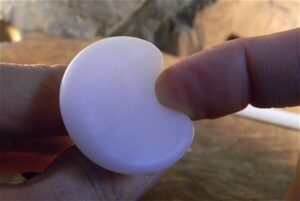 The silicone contours with the curves of a push plate so it can work with a notched plate.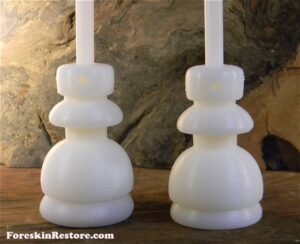 The added thickness of the silicone does increase the size of a push plate by a small amount as shown here.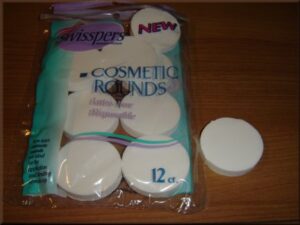 Another option is to use latex foam cosmetic rounds
These are used for makeup and the material is very squishy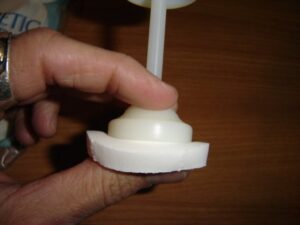 These may look big when you first use them but they squish down a lot. I have personally used this trick years ago and it does provide a good padding.
These can be a great options for anyone that wants a soft plate option without sacrificing durability. Best of all this technique can be used with any existing standard or notched DTR push plate at an extremely low cost.