Other DTR users
I often get emails from new DTR users that ask if they are wearing the device correctly. This is a sample of how other men wear the DTR.
The DTR will sit differently from one individual to the next. It all depends on how much skin you have available and the size of the penis. This does not affect the outcome of restoring.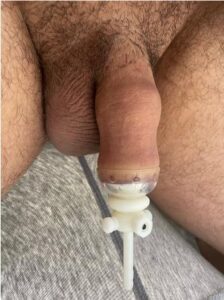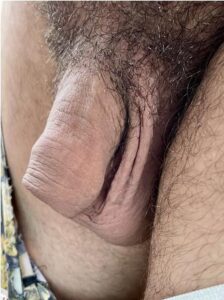 J has been restoring for several years and started to use the DTR 8 months ago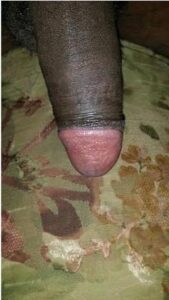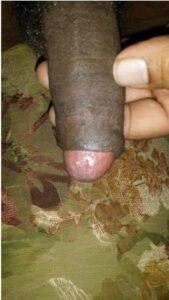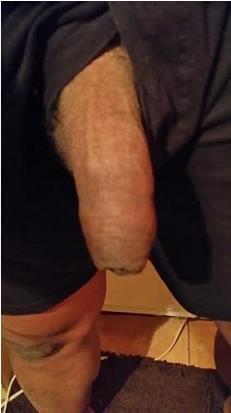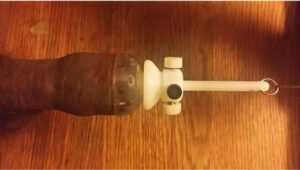 Richard kraniumm lol…little summery ..I started 3 years ago with a socket taped to what little skin I had…cross taped when sleeping…found restoringforeskin.org http://restoringforeskin.org …then found your life saving device…by that time I had very little skin to apply..so I tugged until I had enough to apply the dtr. Started with the notch plate as long as I could stand it…results came fast …and when I achieved my first roll over …I purchased the comfort notch plate…The rest is history.. I constantly retained for 7 months b4 I noticed my gland getting smooth and shiny. .and let me tell you how much better sex and masturbation us now…my wife even notices the difference in her pleasure. ..Also I didn't mention …When I first started I was so tightly cut me erections hurt … I have other pictures I'd like for you to use as well wearing the device and how I put it on ..and how I target what part of skin I want to stretch ..oh yeah I know everyone is different but when I take a brake from restoring ..that's when I see the most results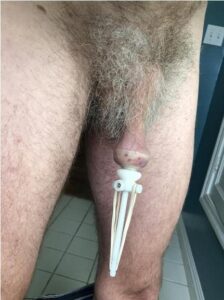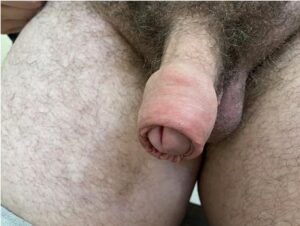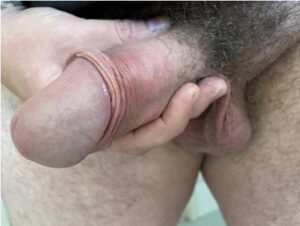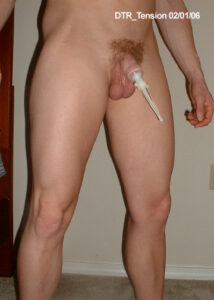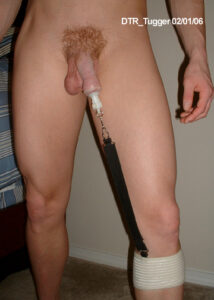 Another DTR user is showing two different methods, dual tension and tugging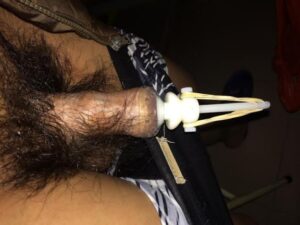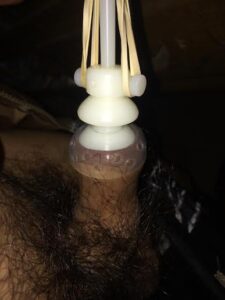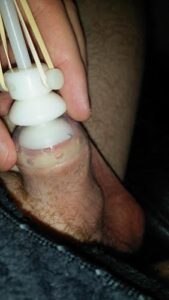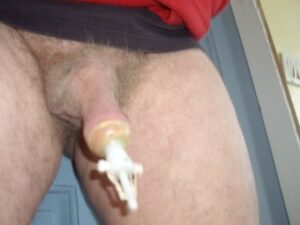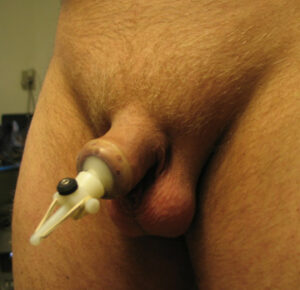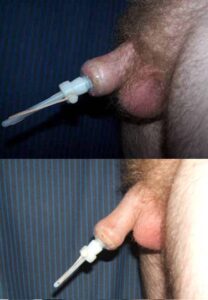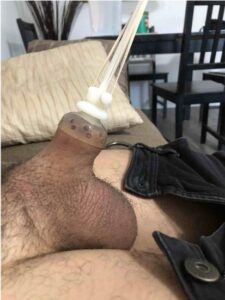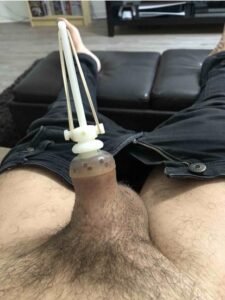 These are from a person new to restoring and just starting using his DTR.